Do you know which bearings are needed for machine tools?
Rolling FAG bearings are mainly used on the machine tool in three parts: the main shaft, the ball screw and the general drive shaft.
The spindle bearing is the basic accessory of the machine tool. The performance of the spindle bearing directly affects many attributes of the machine tool, such as speed, noise, anti-vibration, rotation accuracy, cutting performance, temperature rise, rigidity and thermal deformation, etc., which in turn affects the processed parts Precision, surface quality, etc. Therefore, high-performance machine tools must be equipped with high-performance bearings.
The accuracy of rolling bearings is very important. The accuracy of rolling bearings is generally divided into five levels: P0, P6, P5, P4 and P2. The accuracy of bearings used on precision machine tool spindles should be P5 and above. For spindle bearings used on high-precision machine tools, ultra-precision bearings of P4 and above are required.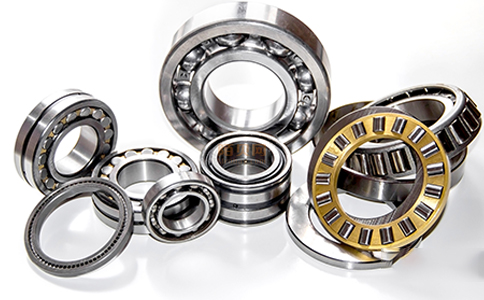 Spindle bearings for machine tools usually include six structural types, namely, deep groove ball bearings, angular contact ball bearings, cylindrical roller bearings, two-way thrust angular contact ball bearings, tapered roller bearings and thrust bearings.
With the progress of the times and science and technology, the rapid development of CNC technology, "composite, high-speed, intelligent, precise, and environmental protection" has become the main trend in the development of today's machine tool industry technology. Among them, high-speed machining can effectively improve the machining efficiency of the machine tool and shorten the machining cycle of the workpiece. This requires the machine tool spindle and its related parts to adapt to the needs of high-speed machining. At present, the spindle bearings of CNC machine tools are basically limited to four structural types: angular contact ball bearings, cylindrical roller bearings, bidirectional thrust angular contact ball bearings and tapered roller bearings.
With the rapid development of CNC machine tool spindles, ceramic materials (mainly Si3N4 engineering ceramics) have become high-speed precision manufacturing due to their excellent performance (small density, high elastic modulus, small thermal expansion coefficient, wear resistance, high temperature resistance, corrosion resistance, etc.) Ideal material for bearings. Ceramic bearings are more and more widely used. In view of the difficult processing of ceramic materials, precision ceramic bearings are mostly hybrid ceramic ball bearings whose rolling elements are ceramic and the inner and outer rings are still made of chromium steel.
If it is a rolling bearing installed on a general drive shaft of a machine tool, its requirements and selection are the same as those of ordinary mechanical drive bearings. It only needs to meet the strength and life requirements and the speed does not exceed the specified limit speed of the bearing.
Under normal circumstances, the machine tool bearings we refer to refer to machine tool spindle bearings and ball screw bearings, and precision machine tool bearings refer to spindle bearings and screw bearings with an accuracy of P5 and above.